Get Started
This course is currently closed
The Bible is a single book with sixty-six chapters The course Living God's Story is a guide to help students understand, experience, and live out the Great Story of the Bible. Below is the Zoom link for the class.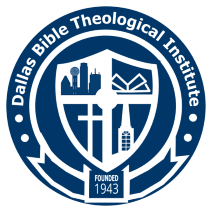 Instructor: Dr. Leon Moore
Phone: 214-316-7077
Email: info@dbti.org
Every week on Mon, Jan 9, 2023, until May 8, 2023 -Time: 06:30 PM Central Time
Join Zoom Meeting
https://us02web.zoom.us/j/89084353923?pwd=Nnlna0hPRWJCakR1aGlmdmt0UEl3QT09
Meeting ID: 890 8435 3923 – Passcode: 841902
Course Objectives:
Upon completion of the course, students will have a comprehensive overview of the redemptive story of the Bible.
By gaining knowledge and wisdom of the Great Story, students will enhance their disciple-making skills and daily walk with the LORD as they find their place in God's Great Story.
Students will enhance their confidence to witness God's Great Redemptive story.